Patient Communication
Online scheduling
PatientEdge online scheduling integrates with your website, Facebook, Google, Yelp, and many other platforms. Modernize your practice and provide added convenience to patients with online booking made easy. PatientEdge makes it simple for office staff to view and confirm appointment requests. Increase office efficiency with an easy way of booking appointments using less time. Automatically send appointment confirmation texts and emails to new and current patients.
Fill your calendar with online booking that syncs with your office.
Automated appointment reminder texts and emails solve the waste of time and money by decreasing no-shows. Two-way messaging makes communication convenient and easy for patients and practices.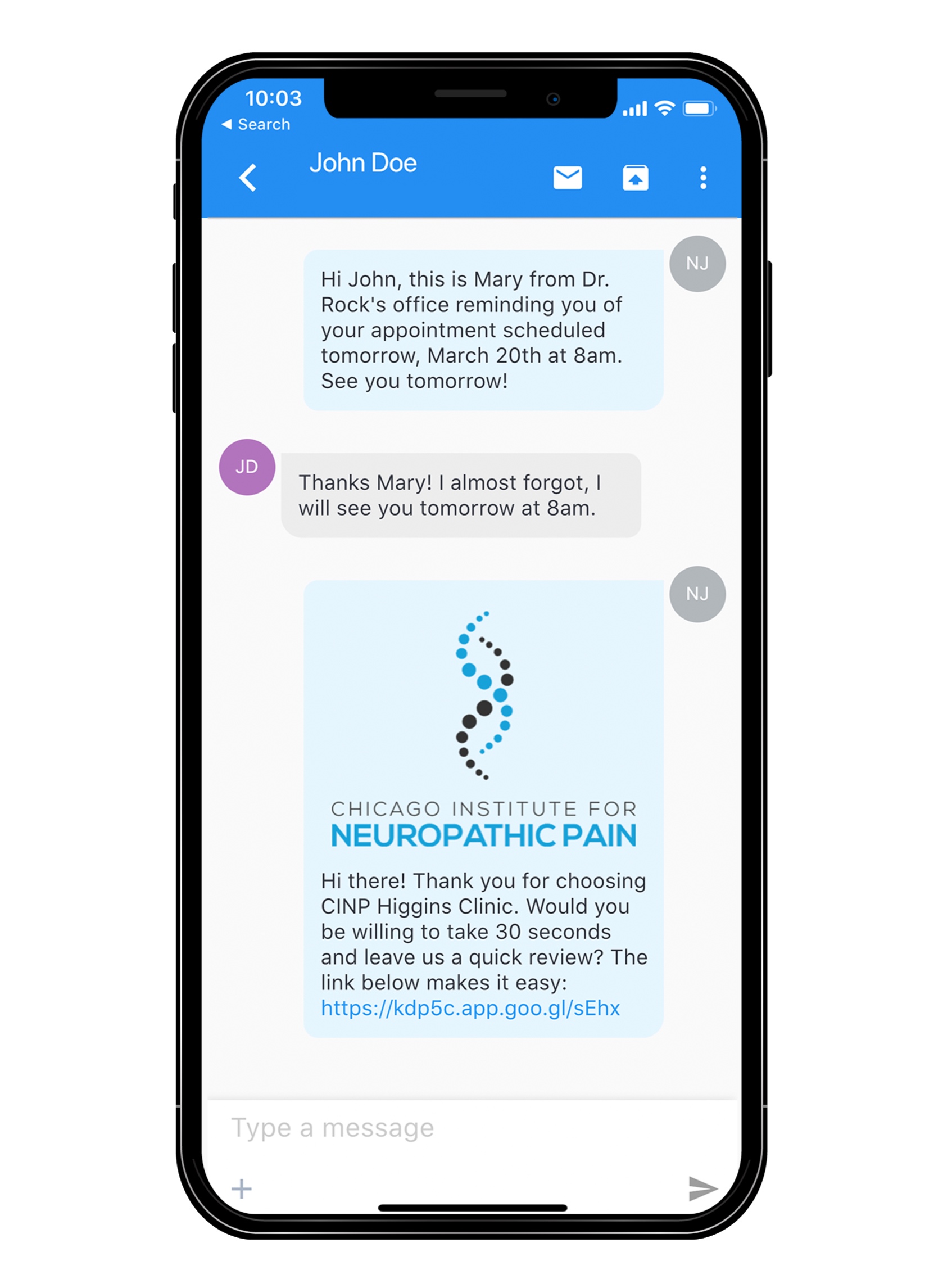 Make review generation easy
Medical providers with hundreds of positive reviews on search engines like Google, provides trust to potential new patients. PatientEdge makes review generation easy by automating the process. Now you can send a link to review your practice to patients via text.
Click the button below to contact us for more information.